Dorchester R&PC v. Bayeux Tir Club at Bayeux June 2014
The 70th anniversary commemorations of D-Day, and regional competitions in France, delayed the 29th set of shooting matches between the shooting clubs of the twin towns of Bayeux and Dorchester until the weekend of 27-29th June 2014. On arrival, the Dorchester team visited the Bayeux Tapestry and the recently opened Museum of Art and Culture.
The first competition on Saturday morning, air pistols at 10m, involving 30 shots for each of the 5 person teams, saw the traditionally strong Bayeux team taking the top three places and winning by 1313 to 1240 points. Jean Jacques Durand top scored with 280 and Sean Thomas [258] just edged ahead of Gill Carter [257] for Dorchester.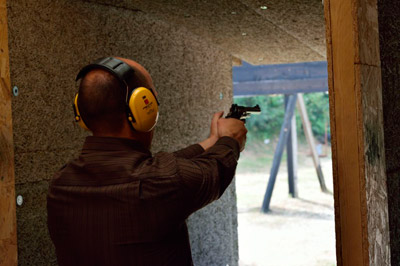 The Black Powder pistol competition, using replica duelling pistols, involves counting the best 10 shots of 13 fired at 25m to take account of the complexities of obtaining consistent muzzle loading and firing with these arms. Fabrice Goulet [94] led Bayeux to a clear win [432 to 389] with Wendy Thomas [Dorchester 87] just counting out JJ Durand for second place.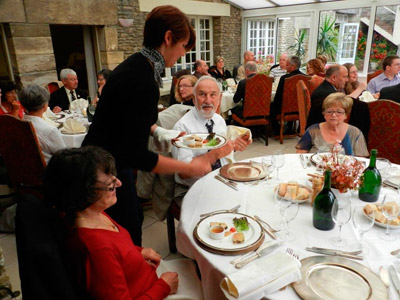 Following a typically generous French lunch in the Bayeux clubhouse the two stage .22 target rifle competition took place in warm but overcast conditions with a little mirage affecting target clarity. Twenty shots at 50m saw Dorchester take a clear lead [942 to 899] with Richard Burden and Ian Davison heading the field on 193 each. The 100m stage was shot on targets larger than the usual British ones, and Bayeux came much closer to Dorchester [942 to 957]. Richard Burden [197] edged ahead of Ian Davison [196] to be top scorer with 390 as Dorchester retained the trophy by 1899 to 1841.
The final competition – Police Pistol – on advancing targets uses cartridge revolvers not permitted in Britain so the Dorchester shooters are unable to practice in advance. Bayeux took the top placings [Marco Dal Pont 199, Tony Letourneur 196, Francoise Huart 193] whilst Mark Chegwidden headed the Dorchester team with a creditable 184. 938 to 871 gave Bayeux a clear win.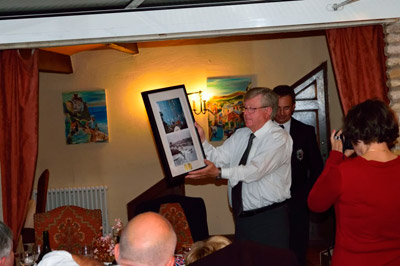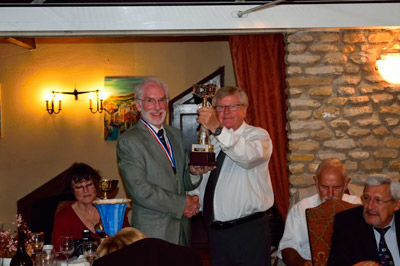 The celebration dinner, in the 70th Anniversary year of D-Day and the Liberation of Normandy, was held in Le Manoir d'Hastings, a short distance from Pegasus Bridge, which was the first location to be liberated by airborne troops from Tarrant Hinton airfield in Dorset in the early hours of 6 June 1944. The Dorchester team presented Bayeux with framed pictures of the actual Allied Naval Operations plan of the Normandy beaches and British troops going ashore.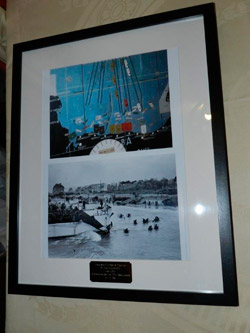 Richard Burden Chairman
2 7 2014
Score Sheet